Lithium-ionbatterijen kunnen 300 tot 500 keer worden opgeladen. Het is het beste om gedeeltelijke ontlading in plaats van volledige ontlading van lithiumbatterijen uit te voeren en om frequente volledige ontlading te vermijden. Zodra de batterij uit de productielijn is, begint de klok te bewegen. Of u het nu gebruikt of niet, lithium-ionbatterijen gaan maar de eerste jaren mee. De afname in batterijcapaciteit is te wijten aan verhoogde interne weerstand als gevolg van oxidatie (wat de belangrijkste reden is voor de afname van de batterijcapaciteit). Uiteindelijk bereikt de weerstand van de cel een punt wanneer de batterij volledig is opgeladen maar de batterij de opgeslagen stroom niet kan vrijgeven.
oplaadbare lithiumbatterijen kenmerken:
1. De li ion batterijen of lithium-polymeer batterij gemaakt door YJF bedrijf heeft uitstekende opslag prestaties en lage zelfontlading rate
2.It heeft diepe cycli tot 500 keer
De bovenstaande modellen zijn verkrijgbaar in het YFJ-bedrijf

Model: 3.7V 9Ah, ...
Model: 7.4V-2.2Ah, 4.4Ah, 6.6Ah, 8.8Ah ......
Model: 12V - 4 Ah, 5 Ah, 6 Ah, 8 Ah, 9 Ah, 11 Ah, 12 Ah, 13 Ah, 14 Ah, 15 Ah, 16 Ah, 17 Ah, 18 Ah, 19 Ah, 20 Ah
Modellen: 24V - 4.4Ah, 5Ah, 6.6Ah, 8.8Ah, 9Ah, 11Ah, 13.2Ah, 15.4Ah, 17.6Ah, 19.8Ah, 22Ah, 25Ah, 33Ah
Modellen: 36V - 4.4Ah, 5Ah, 6.6Ah, 8.8Ah, 9Ah, 11Ah, 13.2Ah, 15.4Ah, 17.6Ah, 19.8Ah, 22Ah, 25Ah, 33Ah
Model: 48V - 4.4Ah, 5Ah, 6.6Ah, 8.8Ah, 9Ah, 11Ah
We kunnen ook OEM / ODM-service voor klanten bieden
7.4V 2.2Ah ionenbatterijen te koop
NO.

Items

Specifications

1

Charge voltage

8.4V

2

Nominal voltage

7.4V (2S1P)

3

Initial impedance

190mΩ

4

Nominal capacity

2.2Ah

5

Minimum capacity

2.1Ah

6

Charge current

Standard Charging::0.2C5A (0.44A)

Rapid charge:1.0C5A C(2.2A) Max

7

Standard Charging method

0.44A(0.2C5A) CC(constant current)charge to 8.4V,then CV(constant voltage8.4V)charge till charge current decline to ≤22mA(≈0.01C5A)

8

Charging time

Standard Charging:6.5hours(Ref.)

Rapid charge: 2.5hours(Ref.)

9

Max.discharge current

2.2A(1.0C5A)

10

Discharge cut-off voltage

6.0V

11

Shelf life

2 years

12

Cycle life (0.2C5A/0.2C5A)

300 times,≧80%DOD

13

Operating temperature

Charging: 0℃~45℃

Discharging:-20℃~+60℃

14

Storage temperature

Less than 1 month

-10℃~+45℃

Percentage of recoverable capacity :85%

Less than 6 month

-20℃~+35℃

15

Pack Weight

Approx:100g

16

Pack Dimension

Length: Max68.00mm

Width: Max38.00 mm

Thickness:Max20.00 mm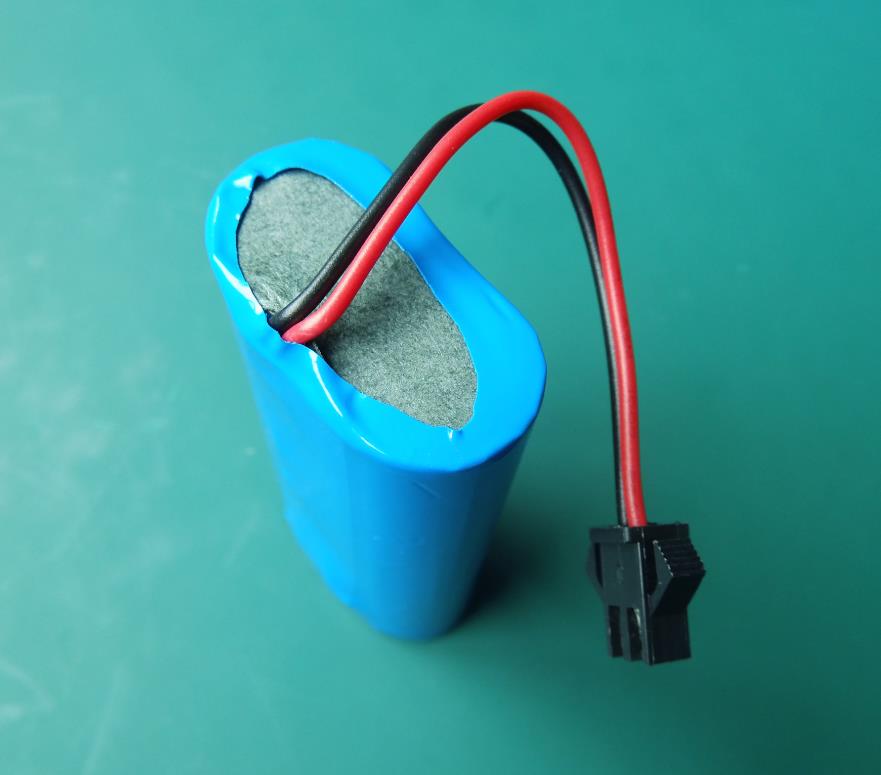 Product Categorie : Lithium batterij > High Power Battery Pack